Principal's Message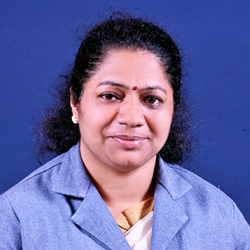 Mrs. Beena Mathew
It's my pleasure to introduce you to Sarvodaya Central Vidyalaya through our school website. The purpose of this site is to give you a snapshot of the many exciting learning experience happening daily at our school. Navigate through the menu at the top and the sides of the home page to access the information and images you may find interesting and helpful. I sincerely hope you will take time to look throughout our web pages and enjoy the numerous opportunities available to all the students who are part of our Sarvodaya family.
Sarvodaya Central Vidyalaya is one of the leading providers of senior secondary education in Trivandrum. We aim to give every student, the very best possible education in order to prepare them for life beyond school. We try to encourage staff, students, former students and parents to involve themselves fully in all aspects of school life and to identify themselves with its core values of Respect , Responsibility, Integrity , Co-operation and Achievement. Our school is large enough to provide a broad and differentiated curriculum that caters for varied interests and abilities.
Of course this website is just a window to Sarvodaya Central Vidyalaya and it cannot provide you an insight into the working of our school. So I warmly welcome you to visit our school by contacting us, and discover firsthand what makes Sarvodaya Central Vidyalaya so special..